Brother Celestine Professes Simple Vows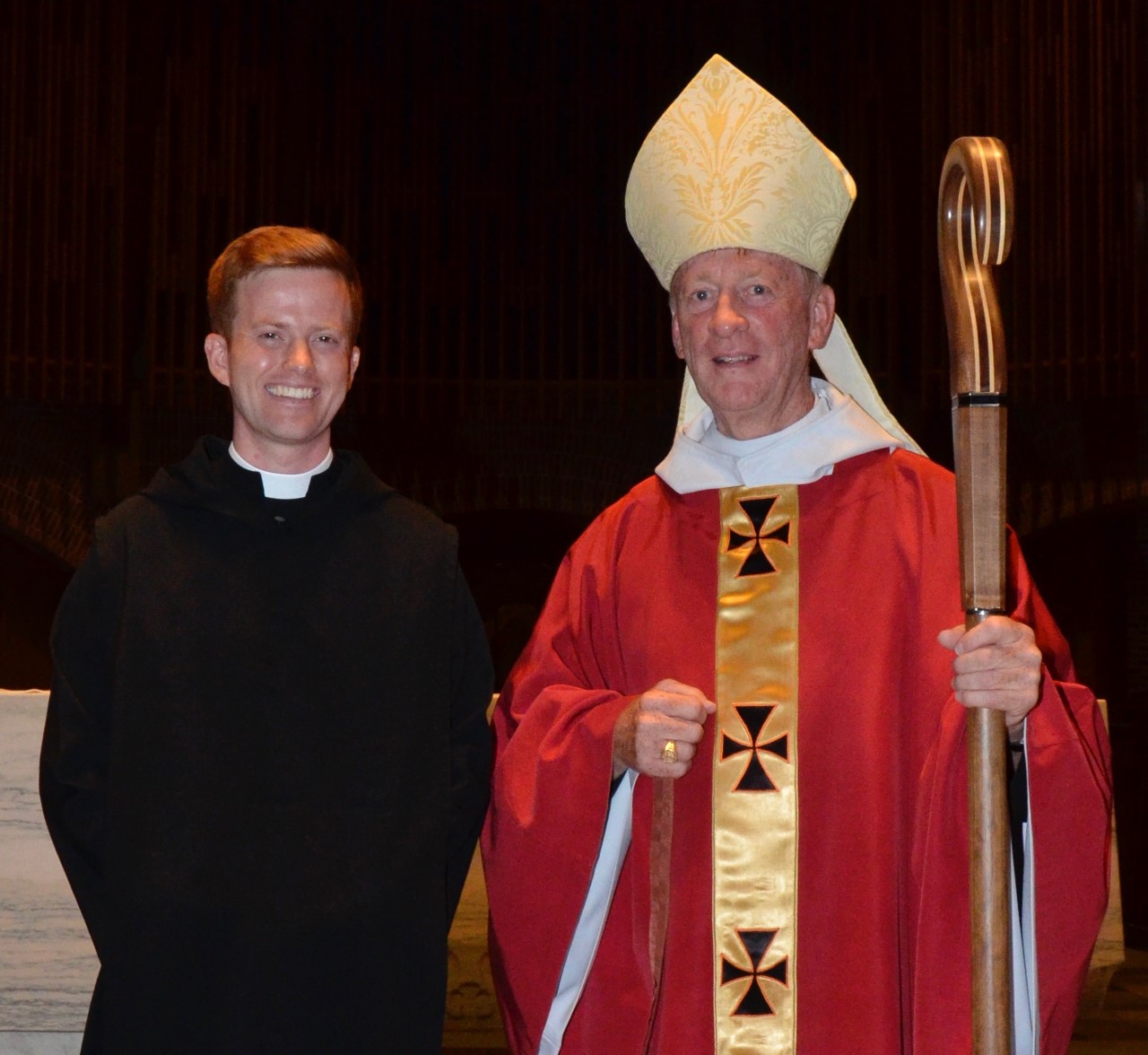 Brother Celestine Benjamen Hettrick, O.S.B. professed temporary vows as a monk of Saint Anselm Abbey on September 14, 2020, the feast of the Exaltation of the Holy Cross. Abbot Mark Cooper, O.S.B. presented Brother Celestine with the full monastic habit and a copy of the Rule of Saint Benedict.
Through his temporary profession of vows, Brother Celestine embraces the vows of the Order of St. Benedict: obedience, stability, and conversatio morum (fidelity to monastic life) as cited in chapter 58 of the Rule of Saint Benedict. Upon completing three years as a junior monk, and after careful prayer and deliberation, he may petition the monastic community to profess solemn vows and become a permanent member of the monastic community.
Brother Celestine is a native of Salem, New Hampshire. He attended Holy Family Academy in Manchester, New Hampshire and The International Theological Institute in Trumau, Austria.
"The Lord has drawn me to Saint Anselm Abbey where the monastic community has welcomed and accepted me…" said Brother Celestine. "I am filled with profound joy and gratitude in making my first monastic profession in the Abbey Church, and in continuing on in confraternity with these monks, true sons of our Holy Father Saint Benedict, in seeking the mercy of God."
Brother Celestine will pursue seminary studies for the priesthood this fall.