Brother George Rumley, O.S.B. begins Probationary Period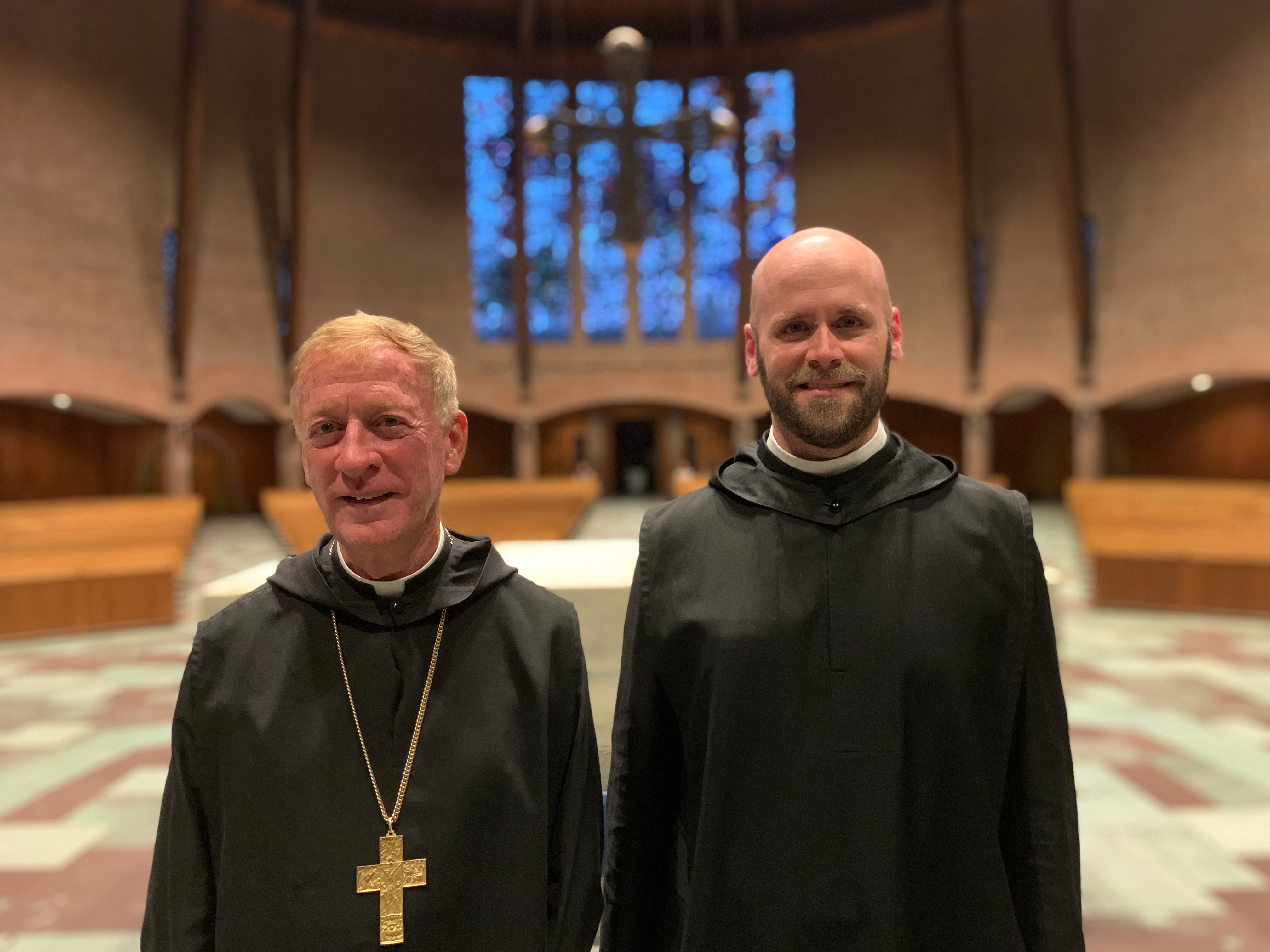 On Tuesday, August 24, 2021, the Feast of Saint Bartholomew, Brother George Benjamin Rumley, O.S.B. was received into our community to begin a probationary period before transferring his stability to Saint Anselm Abbey.  Brother George comes to us from Mary Help of Christians Abbey in Belmont, North Carolina. The matter of a monk transferring stability is mentioned in Chapter 61 of the Rule of Saint Benedict.
Brother George is a native of Asheboro, North Carolina.  He completed priesthood studies at Saint Meinrad Seminary in the Spring of 2021.  He took vows as a Benedictine monk in 2014.  This fall he will work in the Office of Campus Ministry at Saint Anselm College. Please join us in welcoming Brother George to our community and pray for him as he begins this period of prayer and discernment.  The monks of Saint Anselm Abbey are appreciative of the prayers of our beloved friends.