Brother Ignatius Professes Solemn Vows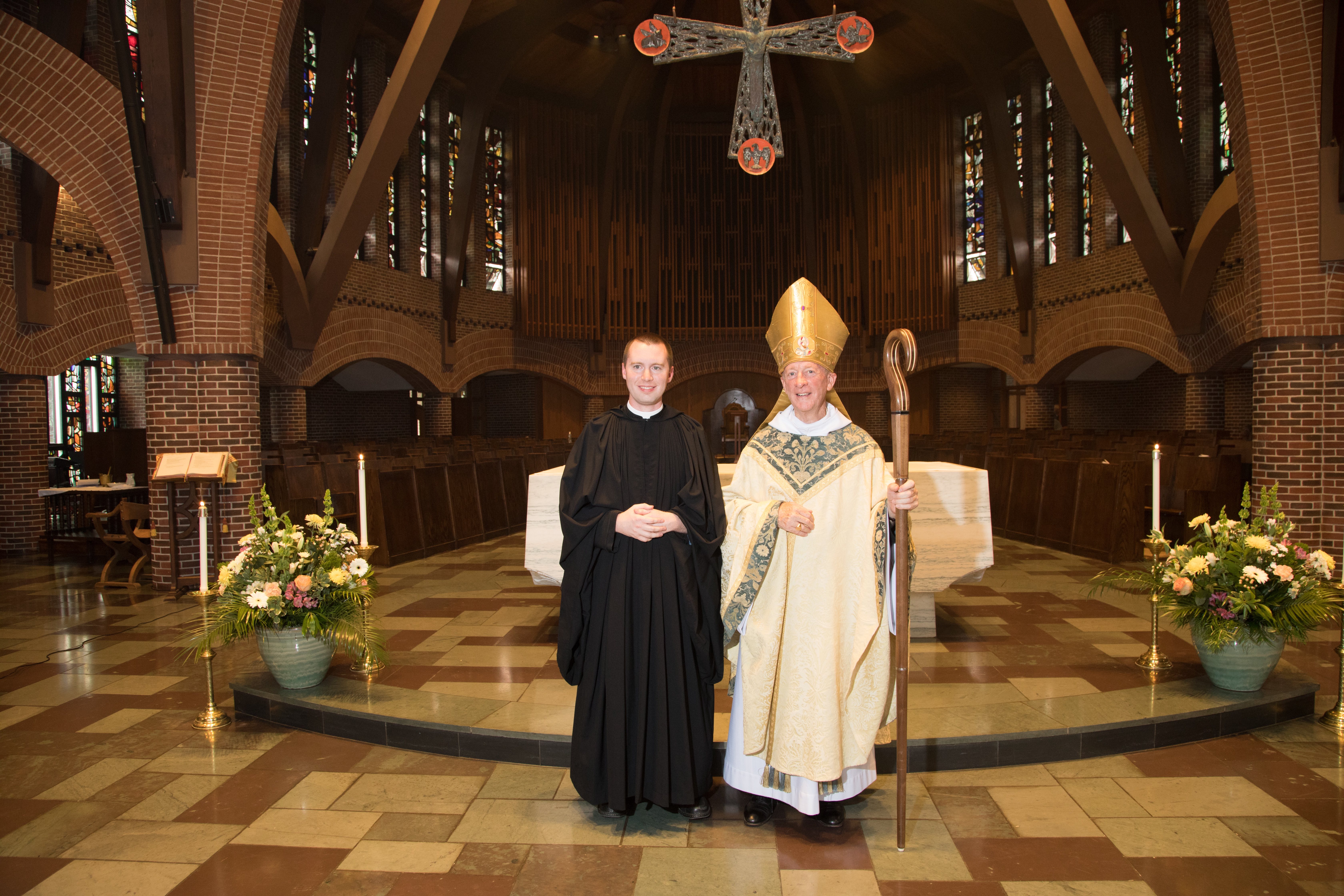 Brother Ignatius Andrew Membrino, O.S.B., has professed solemn vows as a monk of Saint Anselm Abbey. On July 14, 2018, Abbot Mark Cooper, O.S.B. presented Brother Ignatius with a copy of the Rule of Saint Benedict and the monastic cuculla, a pleated choir robe, which is the symbol of solemn profession.
Standing before his confreres, Brother Ignatius took the three vows of the Order of St. Benedict: stability, obedience and conversatio morum to permanently join the community. As a solemnly professed monk, he becomes a member of the monastery's chapter as well as a member of the Saint Anselm College and Woodside Priory school corporations.
Brother Ignatius, also known as Andrew Membrino, is from Billerica, Massachusetts, graduated from Saint Anselm College in 2008 with a degree in Theology.
"My profession of Solemn Vows is my definitive decision to live the monastic life.  I feel that God is calling me to this.  As a college student at Saint Anselm, I discovered monasticism and God gave me the grace to be attracted to it," said Brother Ignatius.  "He attracted me here and has led me to this moment of Solemn Profession.  I must trust Him always.  He promises happiness for those who serve Him and I believe that the monastic life is the way He wishes me to serve Him.  By professing Solemn Vows, I give my life to the Lord who has created me, given me life, and given His life for my eternal salvation."
Brother Ignatius currently serves as a technical assistant for the Saint Anselm College and Saint Anselm Abbey Archives housed in the Geisel Library.