Father Francis McCarty, O.S.B. Ordained to the Diaconate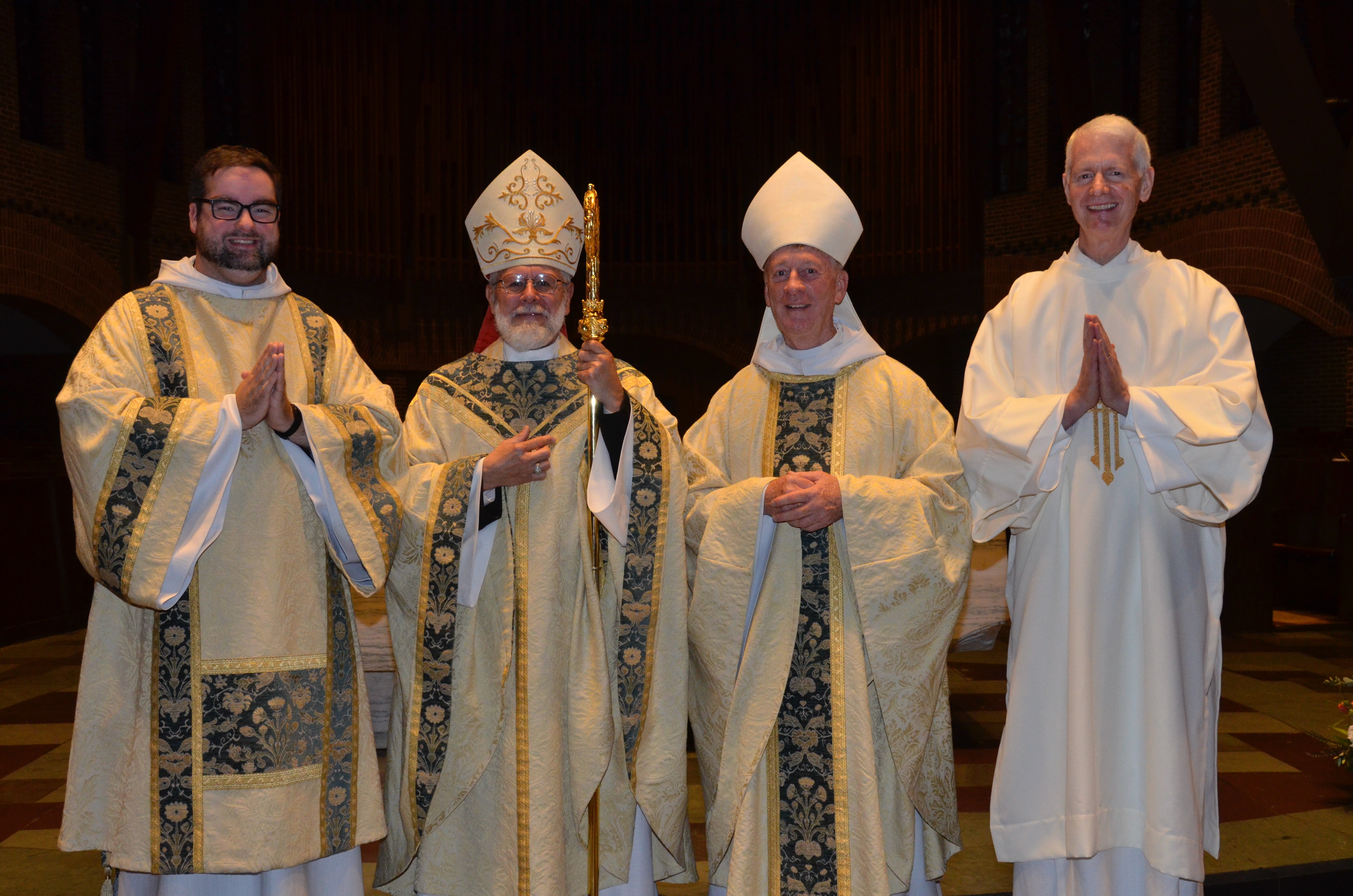 Francis Ryan McCarty, O.S.B., a member of the Saint Anselm monastic community, was ordained to the Diaconate by the Most Reverend Peter A. Libasci, Bishop of Manchester, on Friday, October 2nd, the Feast of the Guardian Angels, in the Saint Anselm Abbey Church. Following his ordination and according to house custom, he will be known as Father Francis.
As a deacon, Father Francis is now a minister of service for Saint Anselm Abbey and the wider Church. Among his many duties he will assist priests with the administration of the Sacraments.
Father Francis was presented for ordination by Abbot Mark Cooper, O.S.B., Abbot of Saint Anselm Abbey.
After Bishop Libasci received his promise of obedience, Father Francis was vested with the stole and dalmatic, signs of his station within the Church, by his uncle Deacon Kenneth Angell, a permanent deacon for the Archdiocese of Washington.
During the Rite of Ordination, Bishop Libasci instructed Father Francis regarding his new ministry: "As a deacon you will serve Jesus Christ, who was known among his disciples as the one who served others. Do the will of God generously. Serve God and mankind in love and joy."
In reflecting on his ordination, Father Francis noted, "The ministry of a deacon is a ministry of service, a service rendered through the preaching of the Gospel in both word and action.  I am so excited to take on this additional ministry for our community and for the universal Church."
Originally from North Smithfield, Rhode Island, Father Francis graduated from Saint Anselm College in 2010 with a bachelor of arts degree in history with a minor in Catholic Studies. After graduation, he served as a teacher at his alma mater, Mount Saint Charles Academy in Woonsocket, Rhode Island. He joined the monastic community as a postulant in July 2015.
Father Francis professed his solemn monastic vows on February 2, 2020. He is in his fourth year of theological studies at Saint John's Seminary in Brighton, Massachusetts. He will be ordained a priest following the completion of his studies next year.