Saint Anselm Abbey launches Redesigned Website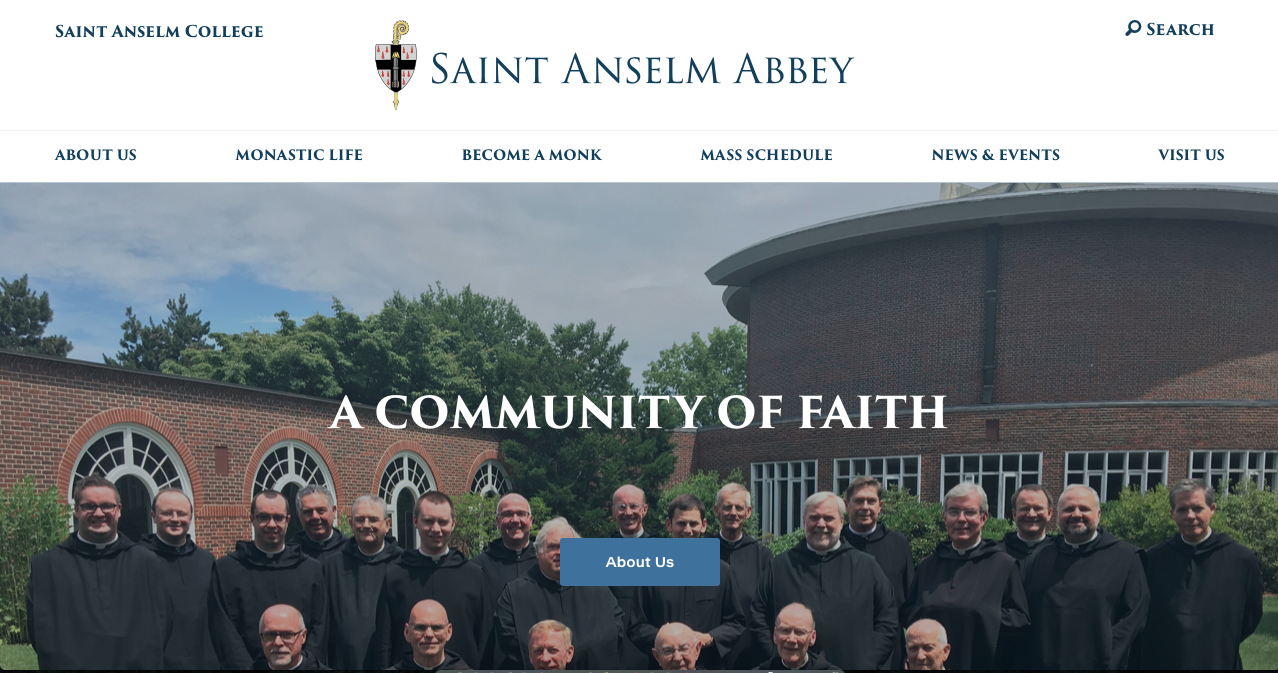 On Wednesday, Saint Anselm Abbey launched the redesigned www.saintanselmabbey.org. This is the second iteration of the Abbey's Website and first time under its new domain name. The website was launched in conjunction with the newly redesigned Saint Anselm College website, www.anselm.edu.
"We believe that our way of life has a lot to offer our 21st century world," says Abbot Mark Cooper, O.S.B., Abbot of Saint Anselm Abbey. "With this new website, we hope to bring the beauty and peace of our Benedictine life not only to men who may wish to become monks, but to anyone who may wish to learn about Benedictine life as it is lived at Saint Anselm Abbey."
The website was produced in partnership with the Saint Anselm Office of College Communications and Marketing, agency partner Boston Interactive (BI), and several members of the monastic community. Read more.
Along with the launch of the new Abbey website comes a new presence on social media. Please visit, like, and share!
Facebook: www.facebook.com/anselmabbey
Twitter: www.twitter.com/anselmabbey
Instagram: www.instagram.com/saintanselmabbey