Brothers Titus Phelan & Dunstan Enzor enter the Novitiate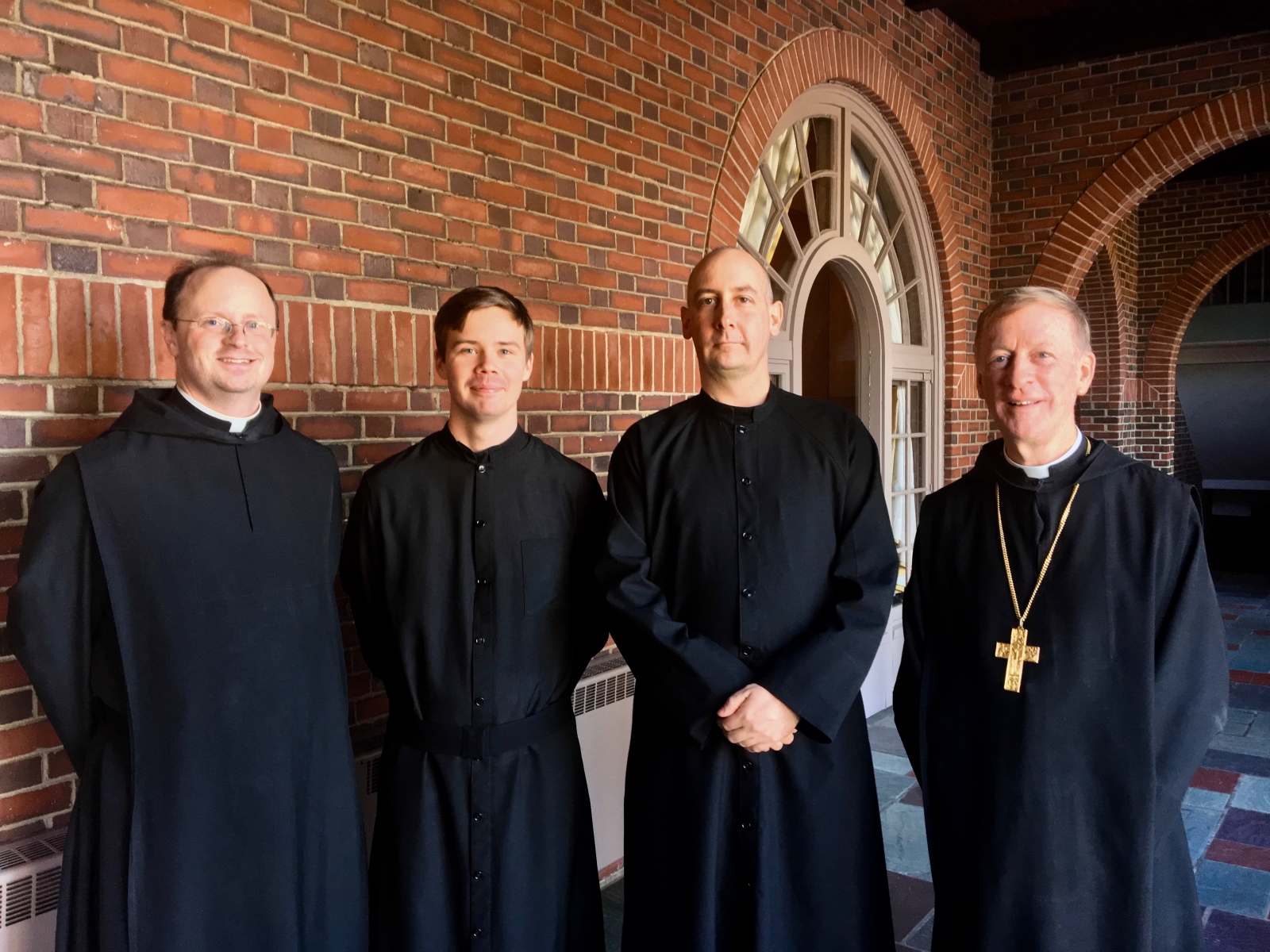 On Sunday January 14, Mr. Michael Phelan and Mr. Douglas Enzor were received into the novitiate and clothed in the monastic habit. At this time, both men received religious names from Abbot Mark Cooper, O.S.B.
Michael received the name Brother Titus. His monastic patron is Saint Titus, disciple of Saint Paul. Michael is a native of Swampscott, Massachusetts and graduated from Saint Anselm College in 2012.
Douglas received the name Brother Dunstan. His monastic patron is Saint Dunstan, a Benedictine monk who served as Archbishop of Canterbury in the 10th century. Douglas is a native of Boulder, Colorado.
Father Bernard Disco, O.S.B.'92 will serve as their Novice Master.
Please pray for Brothers Titus and Dunstan as they begin this year of formation. Please continue to pray that our community will continue to be blessed with men seeking God through a monastic observance.