Brother Amadeus Cundiff, O.S.B. begins Probationary Period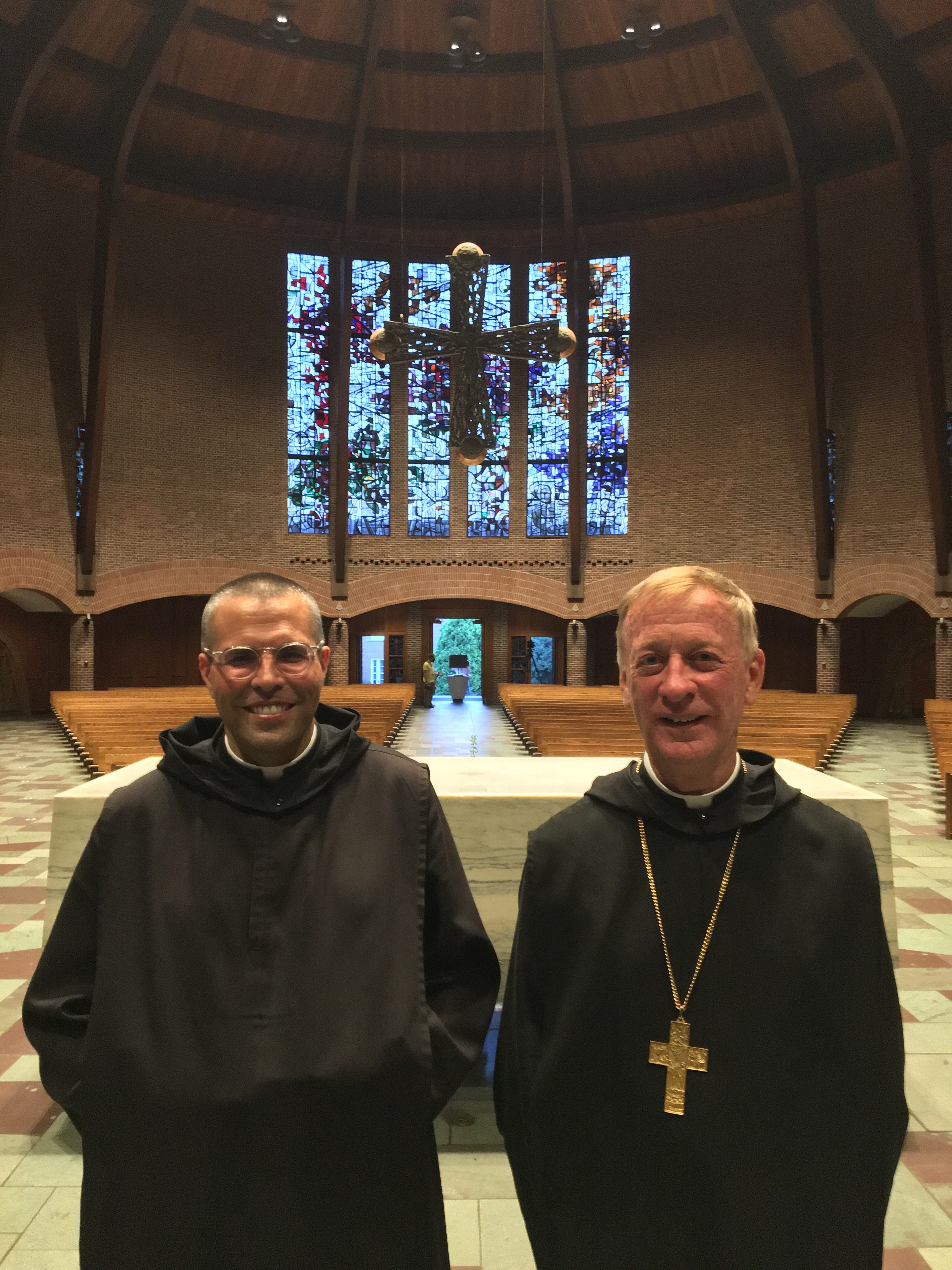 On Monday, August 17, 2020, Brother Anselm Daniel Cundiff, O.S.B. was received into our community to begin a probationary period before transferring his stability to Saint Anselm Abbey. Brother Anselm comes to us from Mary, Help of Christians Abbey in Belmont, North Carolina. Following established custom, Brother Anselm received a new monastic name and patron. Brother Anselm will now be known as Brother Amadeus. His monastic patron is Blessed Amadeus of Lausanne, a 12th century Cistercian abbot and bishop. The transfer of stability is mentioned in Chapter 61 of the Rule of Saint Benedict.
Brother Amadeus is a native of Denton, Texas. He received a PhD. in Philosophy from the University of Dallas. He took vows as a Benedictine monk in 2014. This fall he will teach in the Saint Anselm College Conversatio Program.